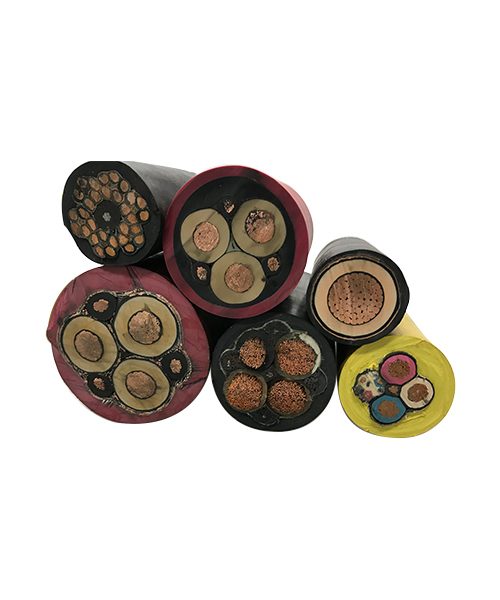 Veri Cable has an extensive inventory of wire and cable. As leading rubber cable manufacturers, we have a large stock of rubber flexible cables, rubber welding cables, H05RR-F rubber cables, and H07RN-F rubber cables. Our Industrial flexible rubber cable range large cable catalog includes hard-to-find and high-demand items, like submarine cables and self-regulating heating cables, solar cables, instrument cables, overhead cables, and more. Veri Cable produces highly flexible rubber cables to a number of other standards. And we can also produce flexible rubber cable solutions to meet your application's specific requirements.
As an outdoor special cable commodity, rubber cables are of various types and have high-quality electrical equipment dielectric strength. But compared with other ordinary cable products, rubber cables are widely used in many places, because of their incomparable flexibility and physical properties. And we also carry a large inventory to meet your orders. What's more, our rubber cable is perfect for industrial environments. No matter what you need for your next project, we have you covered.
Types of Veri Rubber Cable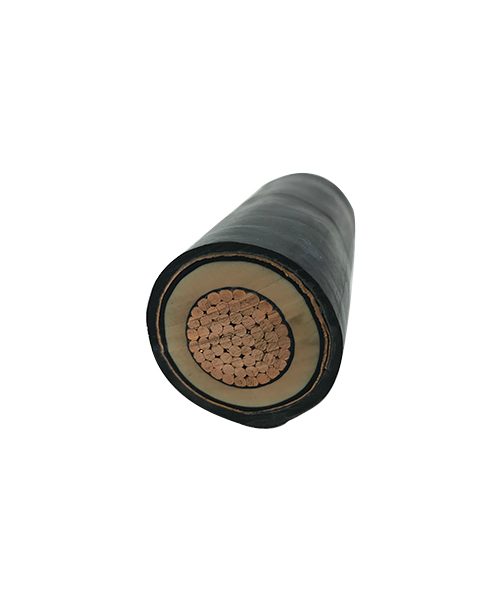 Veri rubber welding cables are mainly used in places with strict standards outside or in environments. Such as ships, mining, mines, railway vehicles, etc.
Rubber welding cables have the advantages of purely natural rubber. And they have various characteristics such as wear resistance, flame retardant grade, cold resistance, and temperature resistance. And it can make the types of rubber-insulated cables more colorful and more popular. And it is broad and involves all walks of life in the social economy.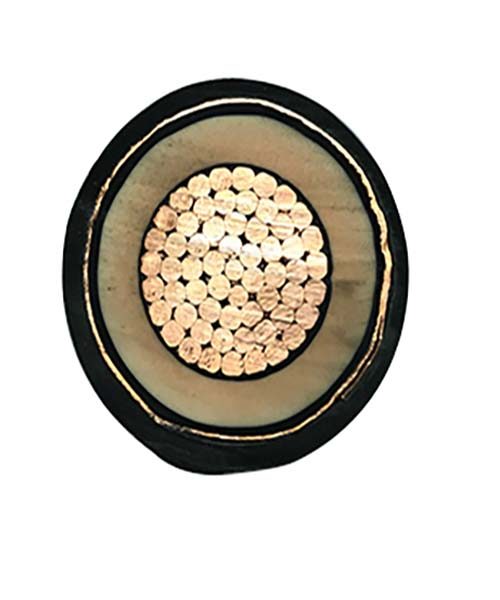 The welding rubber cable is made of multiple strands of fine pure copper wire, and its cross-section should be selected according to the welding current and wire length. The function of the welding rubber cable is to conduct the welding current. The sheath of the welding cable must be complete, soft, and well-insulated. If the sheath is damaged, it must be replaced in time to prevent electric shock.
STANDARDS&REFERENCES: BS EN 50525-2-81
Conductor: copper conductor according to BS EN 60228 (previously BS 6360)
Separator: PET (Polyester Tape)
Sheath: Rubber compound, Type EM5 according to BS EN 50363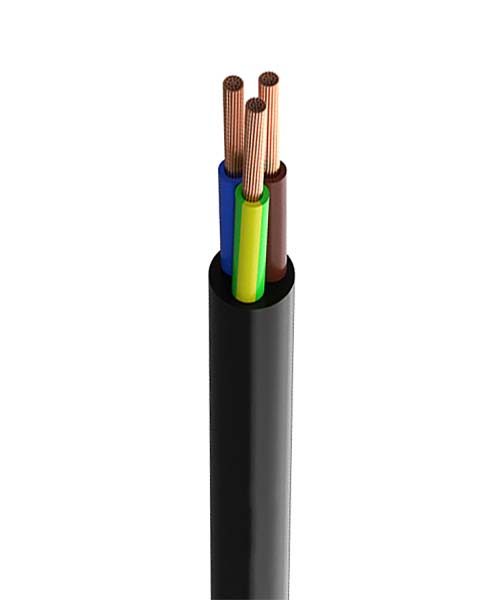 H05RR-F rubber cable is suitable for mobile equipment and tools with AC rated voltage of 300/500v and below, is easy to move, and withstand general mechanical power. Rubber sheathed cables are easy to move and bend due to their softness and can withstand general mechanical power. The structure of H05RR-F rubber sheathed cable is composed of a conductor, rubber insulation, hemp rope filling, and rubber sheath, and its flexibility and wear resistance are very good.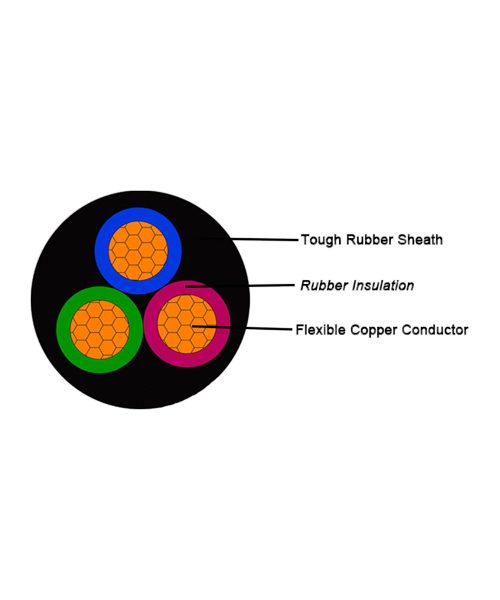 The long-term working temperature of H05RR-F rubber cable is -25 degrees to 60 degrees. The H05RR-F rubber has the characteristics of cold resistance, temperature resistance, waterproof and sun protection. It is suitable for places with severe cold, and strong sunlight. The H05RR-F rubber cable has passed the vertical burning test and has good flame retardant performance. The meaning of H05RR-F: H – Harmonised Approval、 5 -300/500v rated、R – Natural or Synthetic Rubber、R – Natural or Synthetic Rubber、F – Flexible Stranded Conductor.
STANDARDS&REFERENCES:Din 57282, VDE 0282, VDE 0615, VDE 0472 and BS6500 (up to 5 cores)
Conductor material: in line with CE0295/IEC228 class 6, multi-strand finely stranded flexible oxygen-free fine copper wire conductor
Insulation material: Natural rubber insulation type E1. 4 t o BS7655
Sheath material: natural rubber sheath type EM2 to BS7655
H – CE certified
5-rated voltage 300/500 volts
R-natural or synthetic rubber
R-natural or synthetic rubber
F-soft stranded conductor
H05RR-F Core Wire Identification:
2 cores: brown, blue 3 cores: green/yellow, brown, blue
4 cores: green/yellow, black, blue, brown
5 cores: green/yellow, black, blue, brown, black
6 cores: with number coding, black core with white number coding + overall required green/yellow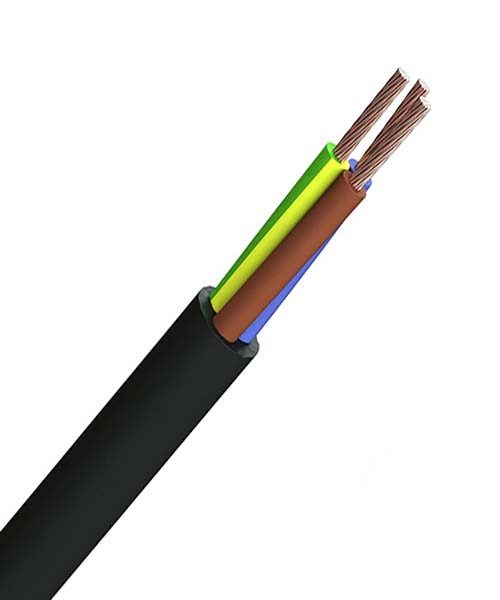 H07RN-F Flexible Rubber Cable
These flexible rubber cables have excellent flexibility and can withstand weather, grease, mechanical, and thermal stress. It is generally used in processing equipment, mobile power, construction sites, dams, etc. H07RN-F flexible rubber cables can also be used in drainage and sewage treatment.
H07RN-F flexible rubber cables have excellent fire resistance and can reduce short-circuit faults in a short period of time. Therefore, it can still ensure the normal operation of the circuit system in the event of a fire, and can also extinguish the fire in time and reduce losses. Its operating temperature range is minus 40 degrees to 500 degrees. Flexible rubber cables are mostly used in large construction, petroleum, electric power, and other fields.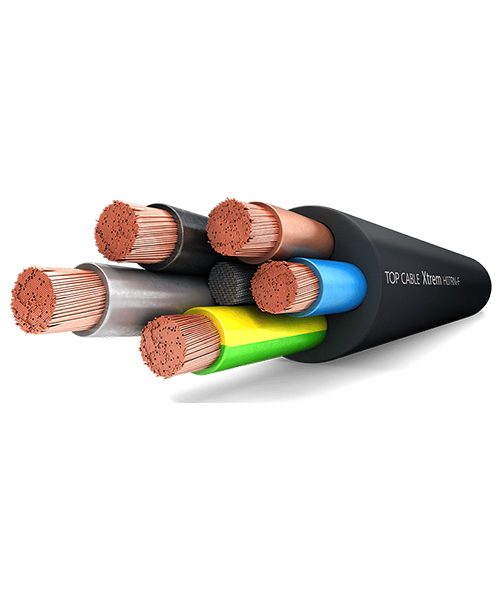 For use in medium and heavy mechanical loads, in dry and wet areas, also outdoor. Permitted fixed laying on crane and machine elements etc. H07RN-F flexible rubber cable can generate heat according to its electric energy, and ensure a balanced heat, good safety, and the effect of saving energy. It is also very convenient to install. The main feature of flexible rubber cable is that no harmful substances are discharged during production, so it will not harm the healthy and the environment, and it can be regenerated.
STANDARDS&REFERENCES: Din 57282, VDE 0282, VDE 0615, VDE 0472 and BS6500
Maximum working temperature: 90℃;
Minimum ambient temperature: fixed laying -40 ℃;
Rated voltage: 450/750V;
Conductor material: pure copper
Insulation material: EPDM wire
Sheath material: chlorinated polyethylene rubber (CPE)
Standard core wire color: brown/blue/yellow-green
Scope of product use: various LED indoor and outdoor lighting (buried lights, diving lights, lawn lights, stage lights, wall washers, swimming pool lights, spotlights, mosquito lamps, waterproof power supplies, etc.) and various household appliances: In a pressure cooker, light wave oven, electric frying pan, electric iron, microwave oven, oven, submersible pump, toaster and all kinds of electric tools.
The main features of the product: sunscreen, waterproof, oil-proof, temperature-resistant, cold-resistant, UV-resistant, anti-aging, and flame-retardant;
Certification: VDE, exporting countries, European countries.
Transportation with Professional Service
Veri Cable company has multiple ways to protect your cables, sturdy and professional shipping packaging comprehensive insurance. Before shipping, our rubber cable suppliers are packaged in wooden reels and corrugated box coils. During transportation, to protect the cable ends from moisture, we seal them with BOPP self-adhesive tape and non-hygroscopic. Of course, we will send you the pictures during production and packaging. And we will deliver each order strictly according to the delivery time to ensure the smooth progress of the customer's project.  What's more, we support customized to your requirements. High-quality material at a low price for you. Please feel free to contact us.