Submarine fiber optic cable is also known as submarine communication cable. It is a wire wrapped in insulating material and laid on the ocean floor. Subsea fiber optic cable is the main artery that ensures that major regional networks around the world can interoperate with each other. Currently, more than 90% of the world's transnational data transmission is carried by submarine fiber optic cables.
All products in the Veri family of submarine fiber optic cables are characterized by essential features such as superior mechanical reliability and industry-leading optical performance.
Our submarine fiber optic insulation solutions offer finishing steps, provide coloring and splicing options, and develop lengths. Helping submarine fiber optic cable manufacturers reduce costs and minimize footprint. Our finishing steps provide the reliability and performance required for harsh subsea environments.
Key Characteristics Of Submarine Optical Fiber Cables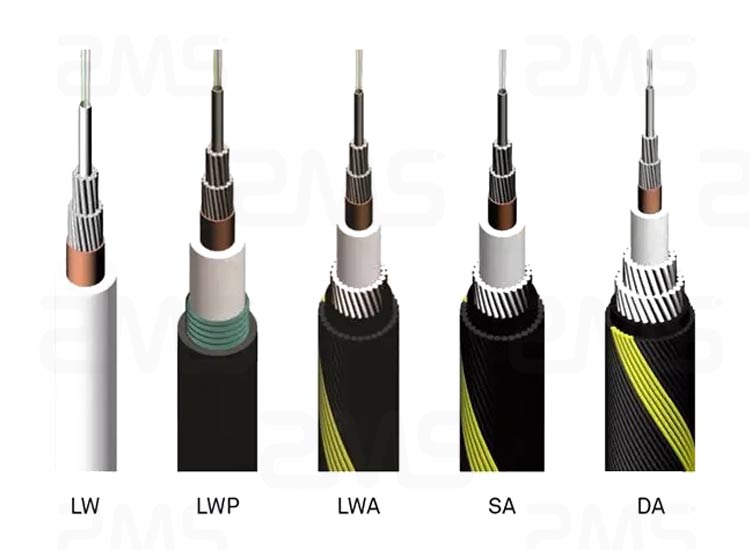 Lightweight submarine fiber optic cable (LW) is the core of other types of submarine cables in the same series. The center is a stainless steel tube structure, the outer layer is supplemented by inner armor steel wire and polyethylene layer and other protective layers, suitable for the area within 8000m water depth
Lightweight protection submarine cable (LWP) is the LW cable with a metal band and polyethylene sheath, suitable for areas up to 7000m water depth. It has the characteristics of abrasion resistance and resistance to tearing by marine animals.
Single-layer armored subsea cable (SA) is a single layer of armored steel wire outside the LW cable, suitable for buried areas within 2000m water depth, to prevent tugboat hazards
Double armored undersea cable (DA) adds another layer of armored steel wire outside the SA cable, which is suitable for burial areas with high tug hazards and high abrasion environment within 600m water depth.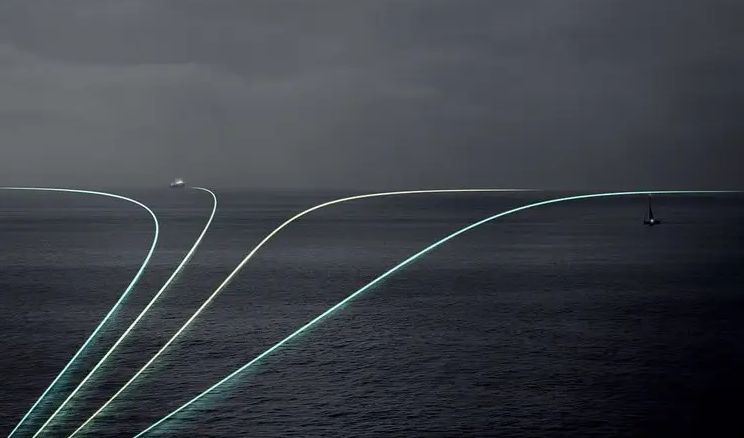 A submarine fiber optic cable system is mainly used to connect fiber optic cable and the Internet, it consists of two major parts: onshore equipment and underwater equipment. The submarine cable is the most important and vulnerable part of the underwater equipment. The onshore equipment packages the communication services such as voice, image, and data for transmission. Underwater equipment is responsible for the processing, sending, and receiving of communication signals. Underwater equipment is divided into three parts: submarine fiber optic cable, repeater, and "branch unit": submarine fiber optic cable is the most important and fragile part of it.

1. submarine fiber optic cable is wrapped with an insulating sheath of wire bundles laid on the seabed, seawater can prevent interference from external light and magnetic waves, so the signal-to-noise ratio of the submarine cable is high.

2. submarine fiber optic cable communication in the time delay can not be felt.

3. The design life of submarine fiber optic cable is 25 years of continuous operation, while artificial satellites generally run out of fuel in 10 to 15 years.
Prospects Of Veri Submarine Cables
The complexity of the marine environment of the submarine cable project put forward high requirements, underwater cable engineering is a recognized problem in the world, construction difficulties, high maintenance costs. And it was only a few companies in the world have the ability to lay and commission submarine high-voltage cable. 
The development of the submarine cable market has been greatly restricted. More issues, but more solutions to the problem. In the future, the application space of submarine cable will be broader, it is important infrastructure equipment, and is an important technical support for human beings to achieve the effective expansion of their own activity area. It transports clean ocean energy to the mainland, relieving the tension of mainland resources, and also transports mainland energy to the ocean, contributing to the development of the ocean economy.
Veri Submarine Cable company firmly believes in this. Therefore, we strictly require ourselves. Managed with high-quality products and after-sales service, Veri cable has a strong technical force, exquisite technology, advanced production equipment, complete testing means, and advanced enterprise management.
The submarine cable products produced by the Veri cable factory include submarine power cables, submarine communication cables, submarine fiber optic cables, underwater cables, Internet cables in the ocean, and other products. A variety of new products have been researched and independently judged, taking into account the comprehensive factors of equipment, materials, yield, conversion efficiency, quality and cost, and the need to master the right timing for production. For the mainstream technology direction, the company has reserved for mass production and will launch differentiated products according to the characteristics of different markets.