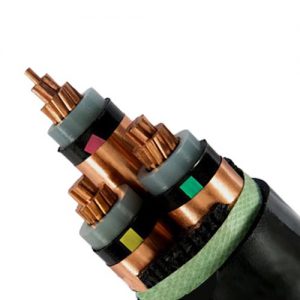 Veri medium voltage cables, also called mv cables, which we consider to voltage range between 3.6kv and 35kv. As one of the leading  voltage cable suppliers in the country, Veri Cable maintains an extensive inventory of  voltage power cables.  Such as hv cables, mv cables, and lv cables. And they all ready for fast shipment. 
But if you want the price list of medium voltage cables, please contact us as soon as possible.  And we must give you the most competitive price.  Over the year, we export many cable products export to all over the world, like AAC cable, ABC cable, control cable,  rubber cable, solar cable, and so on. So please feel free to message us at any time.
Types of Veri Medium Voltage Cable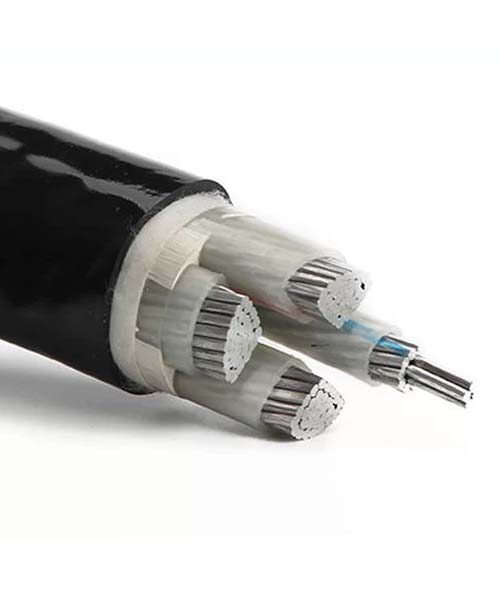 XLPE insulation MV Aluminum Conductor Cable
For the medium voltage  power cable, it can be used for laying indoors and outdoors. It able to bear certain traction during installation. But not external mechanical forces. And laying single core cable in magnetic ducts is not allowed.
Veri medium voltgae cable design base on the mayor national or internation standards includes VDE, IEC and ICEA. Or according to customers design and standards, we can support the customized cable product.
It suitable for use in power distribution lines or fix installations with indoor/outdoor. And it enclose in conduit in underground duct. Also it  not subject to mechanical damage.
STANDARDS&REFERENCES:IEC60502-2, BS7870-4, BS7870-7, BS7870-8
Conductor: Copper/Aluminum
Insulation: XLPE
Sheath: PVC
Armour: Galvanized steel wire
Multi Core Meidum Voltage Power Cable
Medium voltage power cables are also the main transmission cables. And they carry electricity below the surface of the water. 
And they are suitable for the power transmission, distribution and other essential electrical transfer line. Now you can get medium voltage cable price list from us.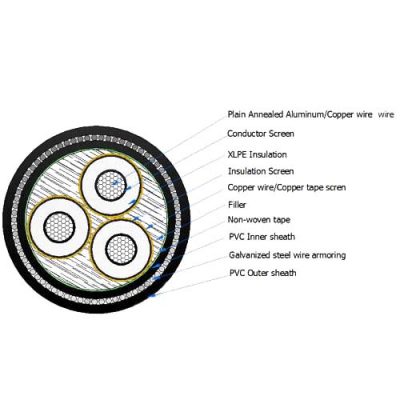 The type of mv power cable fully use the characteristics of non-interference between optical signals and electric signals. For  intricate lines, it can provide a strong foundation protection and saving resources. And medium voltage cables for distribution networks.
Veri medium voltage cables are  convenient for using. And they can be laid with no restriction of different elevation.
STANDARDS&REFERENCES: IEC60502-2, BS7870-4, BS7870-7, BS7870-8
Conductor: Copper Conductor
Insulation: XLPE
Sheath: PVC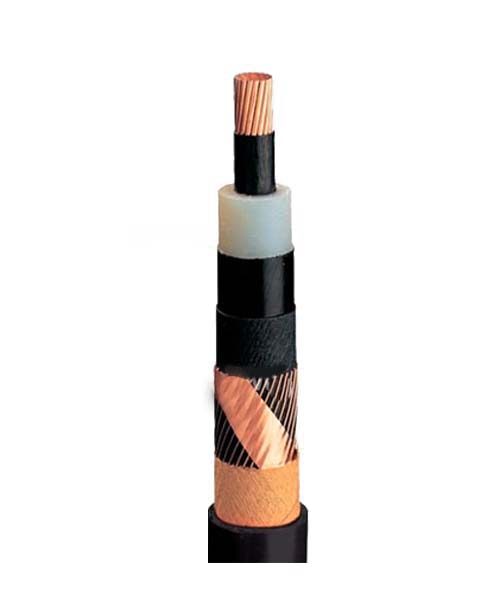 N2XSY Medium Voltage Cable
N2XSY is a cable suitable for indoor and outdoor static installation. And it can directly underground or in cable ducts, as part of distribution networks, substations. Also including in the renewable energy sector. 
Due to its robust construction and low dielectric loss coefficient, the N2XSY series cable has high operational reliability. But it should not be subjected to heavy mechanical or tensile strains.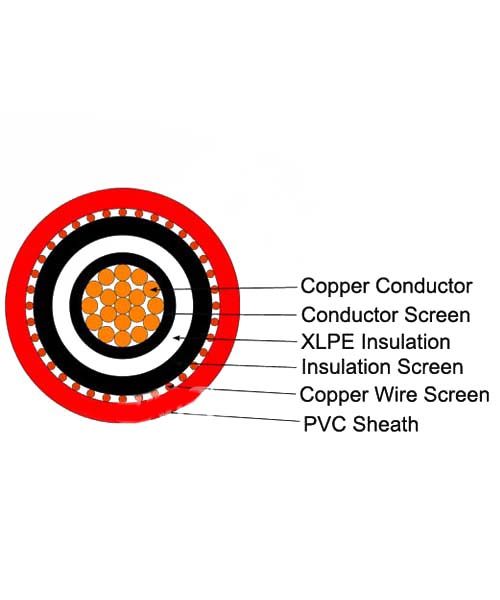 The type of medium-voltage cable is suitable for power transmission and distribution lines. And the rated power frequency voltage up to and including 3.6kv and 35kv.
STANDARDS&REFERENCES: VDE 0482-332-1-2, IEC 60332-1
Conductor: Copper
Screen: Conductor Screen
Insulation: XLPE insulation
Sheath: PVC sheath
The Method of Laying Medium Voltage Power Cable
It is generally used for laying in pipes. The advantages of laying cables in buried pipes are easy maintenance. Because they can leave space for other cables, small coverage area, large adjustable space for cables to work well, excellent fire resistance. Even strong mechanical properties. Then the working temperature of the XLPE insulated cable is 90 °C.
When selecting the pipe material,  better mechanical properties and heat dissipation properties should be selected. And the main function of the shielding of medium voltage cables is to improve the distribution.  For the first inner shielding layer is located between the conductor and the insulator. And it is a semiconducting material. It can avoid partial discharge and insulation.
Like insulation and sheathing, there is shielding between them for the same reasons. In addition, this laying method is often use for the cross joints of cables. It is prone to hidden dangers such as leakage of electricity, invasion of small animals. But maintenance costs are also high.
Transportation with Professional Service
Veri cable company has multiple ways to protect your cables sturdy and professional shipping packaging comprehensive insurance. Before shipping, our cables are packaged in wooden reels, corrugated boxes coils. During transportation, we seal with BOPP self-adhesive tape and non-hygroscopic. Of course, we will send you the pictures during production and packaging. And we will deliver each order strictly according to the delivery time to ensure the smooth progress of the customer's project. So please feel free to contact us directly.