ABC(Aerial Bundled Conductor)Cable
Veri aerial bundle cable, commonly known as an aerial bundled conductor. It is extensively used for combining single-core or multiple single-core cables. And their specifications are 0.6/1kv or 6.5/35kv. Then ABC cables are widely used for temporary distribution of street lighting and secondary pole service.
Overhead line products, also known as bare conductors——ABC, AAC, AAAC, ACSR.  Then ABC cables feature single and multicore aluminum conductors covered with XLPE/PE/PVC insulation. Because insulation protects surroundings and items in the event of short circuits and sparks. Aerial bundled cables are mainly used for secondary overhead lines on poles or as feeders to residential premises. Also, they are frequently used for temporary electrical installations, such as foundation buildings. And they can also be called bare conductor insulated cables.
As a professional cable manufacturer, our cable products are all the best quality. Such as low voltage cables, fiber optical cables, airport lighting cables, and solar cables.  And they have been exported to many countries every year. For example, Australia, Spain, Kenya, Rwanda, and Bangladesh. So we will deliver each order strictly according to the delivery time. And we ensure the smooth progress of the customer's projects.
Low Voltage Aerial Bundled Cables with 0.6/1kv
The installation, maintenance, and operating costs of low-voltage aerial bundled cables are relatively low. Then it provides higher safety and reliability. And it can use for fixed installation of 1000v and below overhead power lines.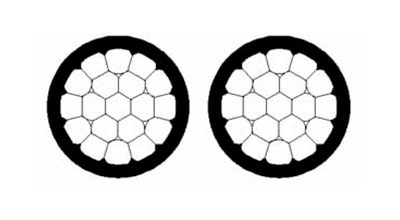 STANDARDS&REFERENCES:IEC 60502 / AS / NZS 3599-1 standards
Conductor: Aluminum/Copper/Aluminum Alloy
Insulation: XLPE/PE/PVC
Outer Sheath: HDPE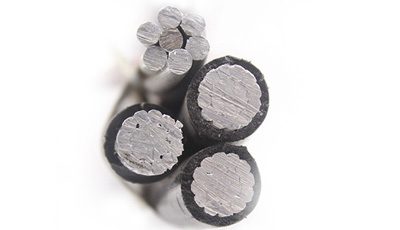 Medium Voltage Aerial Bundled Cables with 6.5/35kv
ABC cables are insulated and wrapped with a neutral conductor and are tightly bundled together. It is often used for medium and low-voltage power transmission.
Our standard medium voltage ABC conductor has a voltage rating of 6.5/35kv. Then, compared with traditional bare conductor overhead cable, our medium voltage Aerial Bundle Cable (ABC) is a new type of aerial cable.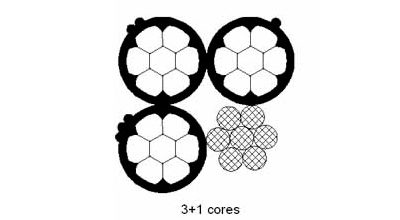 STANDARDS&REFERENCES:IEC60502/ NF C33-209/GB 12527-90 ASTM
Conductor: Aluminium/Copper/aluminum alloy
Insulation: XLPE/PE/PVC
Outer sheath: HDPE
Duplex / Triplex Service Drop Wire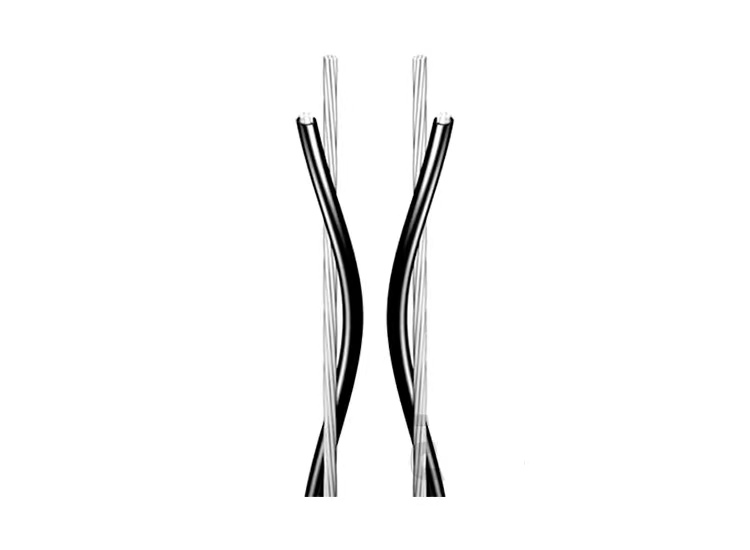 Duplex Service Drop Wire, its main composition is 1350-H19 aluminum with phase conductors concentrically twisted and PVC or XLPE for insulation. The neutral core is made of concentrically twisted AAC, ACSR, or 6201 aluminum alloy. Mainly used for 120V overhead service applications. Such as street lighting, outdoor lighting, and building temporary services. The voltage between the phases is 600V and below. The conductor temperature of PVC insulated conductors does not exceed 75 °C, and the conductor temperature of XLPE insulated conductors does not exceed 90 °C.
STANDARD&REFERENCES:ASTM B230, B231, B232 and B-399, B498, ICEA S-76-474
Conductor: Aluminum, Aluminum Alloy
Insulation: PVC, XLPE
Transportation with Professional Service
Veri Cable has multiple ways to protect your cables, including sturdy and professional shipping packaging insurance. Before shipping, our cables are packaged in wooden reels and corrugated box coils. Then during transportation, we seal it with BOPP self-adhesive tape and non-hygroscopic to protect the cable. Of course, we will send you the pictures during production and packaging. And we will deliver each order strictly according to the delivery time to ensure the smooth progress of the customer's project. So please welcome to contact us directly.
Our cable products are manufactured as GB, IEC, BS, ASTM, ISO900, ISO14000, ISO14001, ISO18000, BS, CE, IEC, NFC, ASTM, DIN certification, and SONCAP certification. So we can provide OEM service. And it's affirmative and guarantees the quality of our ABC cables products.