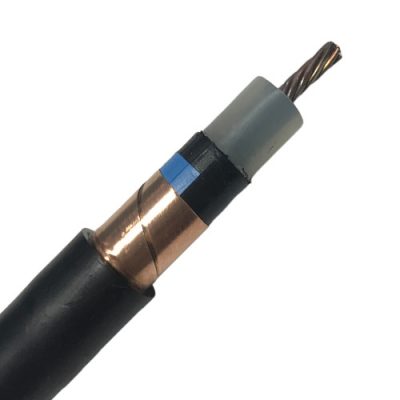 Veri Cable is an exporter of airfield lighting cables, power cables, all-aluminum conductors, aluminum conductors steel reinforced, all-aluminum alloy conductors, overhead aerial bundled cables, control cables, rubber cables, electrical wires, and special cables in China.
Suppliers and airport cables manufacturer for a wide range of high-quality airport lighting cables to suit all kinds of applications.
It is commonly the case that airfield lighting cables are required quickly and in small quantities. We use the latest technology available in our industry for the manufacturing of all airport lighting cables, which are now lighter, more durable, and more flexible.
Our airfield lighting cables are manufactured to international standards with FAA, AC 150/5345-7E, and ICEA standards. The conductors of airport lighting cables are copper and aluminum.
The above airfield lighting cables consist of standard supply cables covering a wide range of specific applications and environments.
Our cable products have been widely used in many airport buildings and airport runways. For more information about airport lighting cables, please contact us freely.
Types of Veri Airport Lighting Cable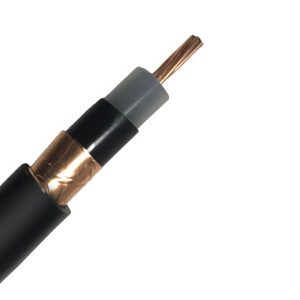 3.6/6kv MV Airport Lighting Cable
Airfield primary cable is used between the constant current regulator and the transformer.
The airfield lighting cable can be used as the primary cable of the airport lighting equipment for connecting the constant series circuit of the current regulator and the isolation transformer, as well as the isolation transformer between.
Airport lighting cables can be used for direct burial, pipes or raceways. Mainly used in tandem lighting circuits for runways, control systems and other multipurpose installations.
These cables are capable of continuous operation at conductor temperatures of 0 degree and 90 degrees for normal operation.
STANDARDS&REFERENCES:NFC 32-102-4/HD 22-4
Type: Insulated
Application: Underground
Conductor Material: Bare Copper
Conductor Type: Stranded
Insulation Material: PVC
Color: Green/Blue/Red/Grey/Black or as your requirements
Voltage: 3.6/6kv
Copper Material: Annealed Copper wire
Insulation Material: PVC/XLPE/PE/LSZH/EPR/EPDM/HDPE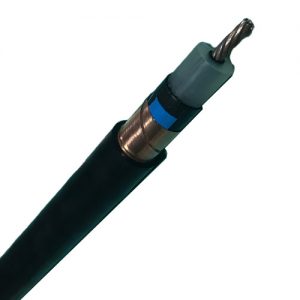 Airport Ground Lighting Cables with shielded
Veri airport lighting cables can be found in terminals and in airports all over the world. These cables are suitable for operation at 600v or 5kv in wet or dry locations.
Conductors shall be annealed copper. The insulation layer of cables with different voltages is different.
For example, the insulation layer of 600v cable should be a black cross-linked polyethylene insulation layer that is wear-resistant, moisture-proof and heat-resistant. The 5kv cable shall have a 20 mil extruded XLPE conductor shield. The voltage of 5kv cables should have cross-linked polyethylene that is abrasion, moisture, heat and track resistant
Specifically designed for airport security and airport systems, airport ground lighting cables illuminate runways during take-off and landing approaches. 
These cables are suitable for stationary applications such as taxiways, runways, navigation aids and obstacle lighting. It can be installed in a conduit and directly buried.
STANDARDS&REFERENCES:IEC 60502, IEC 332-3, IEC 60228, FAA AC 1 50/5345-7E
Conductor Material: Bare or tinned copper
Conductor Type: Stranded
Insulation Material: Ethylene Propylene Rubber(EPR)
Shield: Tinned copper tape
Color: Green/Blue/Red/Grey/Black or as your requirements
Voltage: 5kv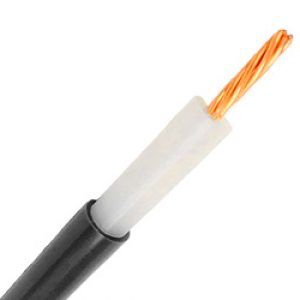 5KV Unshielded Airport Ground Lighting Cables
Veri Cable offers a range of airports lighting cables from shield through to shielded, suitable for a range of primary and secondary circuits, available with PVC, Polyolefin or HDPE sheathing.
They are all XLPE insulated, providing a maximum operating temperature of 90 degrees. They are supplied with the voltage of 5kv.
The type of unshielded airport lighting cable is primarily used for series lighting circuits for runways, control systems, and other multi-purpose installations. It can be used for direct burial, conduit, or raceway.
STANDARDS&REFERENCES:CEA S-96-659, NEMA WC71
Conductor Material: Bare or tinned copper
Conductor Type: Stranded
Insulation Material: Ethylene Propylene Rubber(EPR)
Color: Green/Blue/Red/Grey/Black or as your requirement
Voltage: 5kv
The Feature of Airport Lighting Cable
Airport lightning cable is flexible, lightweight, fire-resistant in nature. The conductor can be of different materials of Aluminum/Copper.
The airport lighting cables are semiconductive screened, which allows the cable to be safely operated continuously to the ground.
In the cable industry, an insulator is a part that covers the conductor so that current cannot flow and cause any electrical failure. The insulator can be wire or any insulating material. PVC/XLPE insulation is responsible for a fire-resistant feature.
Airport lighting cables are built for usage in between the constant current source and the isolating transformers in the series lighting circuits.
Particularly lighting sources such as runways, taxiways, navigational aids, and obstruction lighting. It is fitted for use in direct burial connections, pulled into metallic or non-metallic conduit.
Transportation with Professional Service
Veri Cable has multiple ways to protect your cables, with sturdy and professional shipping packaging and comprehensive insurance. Before shipping, our cables are packaged in wooden reels, and corrugated box coils. During transportation, to protect the cable ends from moisture, we seal with BOPP self-adhesive tape and non-hygroscopic.
The cables are available in 2 kV and 5 kV sizes, sheathed in PVC or high-density polyethylene (HDPE), and equipped with metal shielding and armoring as required. And it also meets the requirements of the International Civil Aviation Organization (ICAO), as well as national standards, including the Federal Aviation Administration (FAA) and the Civil Aeronautics Administration (CAA).
In addition to the above products, vericable also has airport terminal building cables aircraft ground power unit cables (GPUs), and other products.
We can also customize cables according to customer needs, and have professional cable sales representatives to solve any questions you may have on the purchase of cables.
If there are quality problems such as damaged packaging and product surface damage on the spot when the goods are received, if the goods are confirmed to be true, the goods do not match the order, and the quality problems found by the customer during the installation, laying and use process are confirmed to be the quality problems of the product itself, If the delivery is not in accordance with the contract requirements, please contact our company directly.