Veri cable manufacturer's direct burial fiber optic cables have good resistance to water, lateral pressure and stretching.
In addition to this, our company also sells a variety of overhead cables, submarine cables, voltage cables,  control cables, etc. If you have any needs, please feel free to contact us.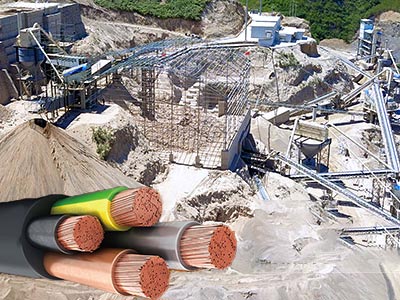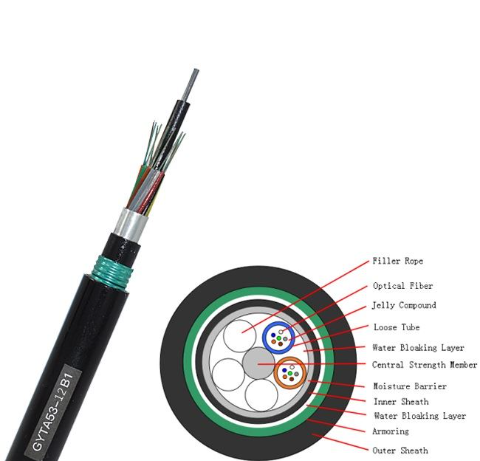 GYTA53 Direct Buried Double Sheathed Optical Cable
The structure of the GYTA53 cable is that the 250µm optical fiber is sheathed in a loose tube made of high modulus material, and the loose tube fill with a waterproof compound.
The center of the cable core is a metal reinforcing core. For some fiber optic cables, a layer of polyethylene (PE) needs to be extruded outside the metal reinforcing core. The loose tube (and filler rope) is twisted around the central reinforcing core to form a compact and round cable core, and the gaps in the cable core are filled with water blocking filler.
Plastic-coated aluminum tape (APL) is longitudinally wrapped and then extruded with a polyethylene inner sheath, and double-sided plastic-coated steel tape (PSP) is longitudinally wrapped to extrude a polyethylene sheath into a cable.
Has good mechanical properties and temperature characteristics.
The loose tube material itself has good hydrolysis resistance and high strength.
The tube is filled with a special ointment to provide critical protection for the fiber.
Good compression resistance and softness.
Single metal center reinforcement.
The loose tube is filled with special waterproof compound.
Complete core filling.
Plastic coated aluminum tape (APL) moisture barrier.
Double-sided plastic-coated steel tape (PSP) improves the moisture resistance of theoptical cable.
Good water blocking material to prevent longitudinal water seepage of the optical cable.
Long-distance communication, inter-office communication.
It is especially suitable for occasions with high requirements for moisture-proof and rodent-proof.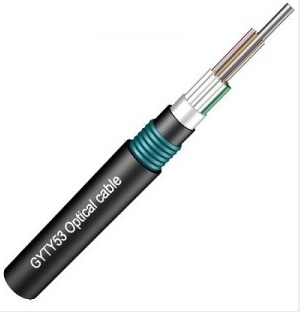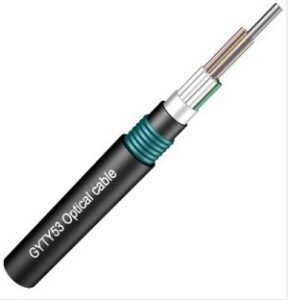 GYTY53 Direct Buried Double Sheathed Optical Cable
GYTY53 optical cable is also known as double sheath armored optical cable, heavy armored optical cable, direct buried optical cable, buried optical cable, etc. Because the double-sheathed double-armoured cabling process is adopted in production, it has strong compression resistance and good moisture-proof performance, and is especially suitable for applications with high requirements such as direct burial, underground burial, moisture-proof and rodent-proof.
Metal center reinforcement (phosphating steel wire).
Double-sided polyethylene inner sheath.
Plastic coated corrugated steel belt-polyethylene bonded outer sheath.
Double sheath structure, excellent crush resistance performance.
It can effectively prevent the damage of rodents.
Veri is a manufacturing enterprise dedicated to optical cable, integrated wiring, cable production and services. The Veri brand has gradually grown into one of the most influential domestic brands and has gained a good reputation in more than a dozen countries and regions including the Middle East, Southeast Asia, Africa, the United States and Europe.
The core products of Veri Optical Cable Factory are power optical cable: 1-144 core ADSS optical cable, 24 core OPGW optical cable, outdoor leather cable: 24 core GYXTW bundled tube optical cable, GYXTS single-mode optical cable, 36 core air-blown optical cable, 2 core sheathed optical cable: Figure 8 self-supporting optical cable, special optical cable 384-core optical cable: GYTA53 direct buried optical cable, GYTA33 armored optical cable, MGTSV mining optical cable, the optical fiber cable models are complete, the number of cores, span, outer diameter, sheath material and other parameters are all Support customization, welcome to consult and purchase.