The Egyptian president recently discussed with Dimitri Kopilosis, chairman of the Greek power company Kopilosis, the construction of a submarine cable to transport Egyptian-generated renewable energy through Greece to Europe.
Cables are not only underground and overhead, but also submarine cables. Submarine cables are wires wrapped in insulating materials and laid under the sea and rivers for telecommunications transmission.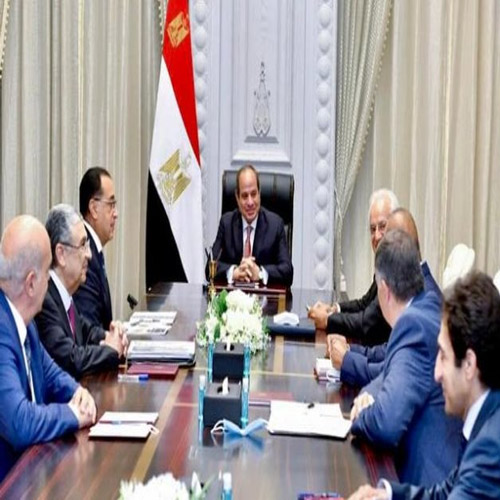 The following ZMS cable editor will introduce some basic lines of submarine cables in the world.
First, understand some basic information about submarine cables.
Structure of Submarine Cable
The insulation structure of sea cable is basically the same as that of ground cable. But because the cable is used in a much more complex environment than on land, the designers have given it an extra set of "soft Hedgehog armor" to protect it from damage.
Types of Submarine Cables
Submarine cables can be classified in four ways.
1. In Terms of Structure
It is mainly divided into three-core submarine cables and single-core submarine cables.
Medium and low voltage lines mostly use three-core sea cables, while high voltage lines mostly use single-core sea cables.
2. In Terms of Function
Half a century ago, sea cables were only used for power transmission.
Today's cables integrate two functions: electricity and signals are sent on the same cable.
3. In Terms of Insulation Composition
It can be divided into oil-filled insulating sea cables and plastic insulating sea cables.
4. In Terms of Load Type
It can be divided into DC cable and AC cable.
Dc submarine cable is characterized by low loss, and easy to achieve long-distance transmission.
However, the application experience of DC submarine cable is not rich, the cost of supporting construction such as DC converter station is high, and the loss of AC submarine cable is high.
The Development of Submarine Cable
Undersea communications are 100 years older than the Internet. It's just that undersea communication was done by cable.
The Anglo-French Telegraph Company began laying the world's first submarine cable between Britain and France in 1850 when it could only transmit Morse telegraph codes.
In 1866, Britain successfully laid a transatlantic submarine cable between the United States and Britain.
The first transatlantic telegraph communication between Europe and the United States was realized.
Into the 1950s, as the Internet began to emerge.
People have higher requirements for the quality of calls and the speed of data transmission in submarine communication.
And that's when the world's first laser came out in 1960.
People begin to try to transmit data in an optical fiber by means of a laser.
In 1988, the first Transocean Undersea cable (TAT-8) system between the United States, Britain, and France was completed.
The speed is much faster than the submarine cable, which also marks the official arrival of the submarine cable era.
Global Submarine Cable Overview
With the rapid development of the Internet, the construction of global Haitian optical cable is also accelerating.
There are currently more than 230 submarine cables in use, connecting six continents except for Antarctica.
So far, how many undersea cables has China connected to the world?
The answer is eight submarine cables (not including Hong Kong and Taiwan), which are described in detail below.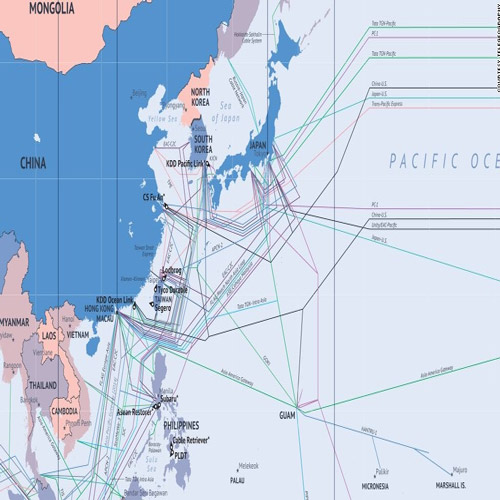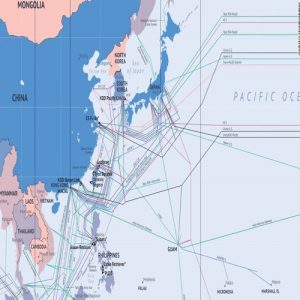 In terms of submarine optical cables, we will first introduce the Asia Pacific region:
The Asia Pacific Undersea Cable
The AP-2 submarine optical cable is 19,000 kilometers long and uses four pairs of fiber cores, each pair of 64*10Gbps DWDM fiber technology, with a design capacity of 2.56Tbps/s.
It mainly connects China, Japan, South Korea, Singapore, Malaysia, and other regions. Among them, the landing station on the mainland is Shanghai and Shantou.
East Asia Submarine Cable System
The East Asia Undersea cable System and city-to-city undersea cable are 36,800 kilometers long.
It mainly connects mainland China, Hong Kong, Japan, South Korea, Taiwan, Singapore, and the Philippines, with landing stations in Qingdao and Shanghai in mainland China.
The Sino-Japanese submarine optical cable, with a total length of 1,300 kilometers, adopts PDH System optical fiber technology with an optical fiber capacity of 560Mbps.
It is mainly used for international long-distance telephone and digital circuit services between China and Japan, and the landing station in mainland China is Shanghai.
Southeast Asia and Japan Submarine Cable
Southeast Asia and Japan submarine optical cable, mainly connecting 8 countries and regions in Southeast Asia and Japan.
The total length is 10,700 kilometers, using 6 pairs of fiber cores, 64*40Gbps DWDM fiber technology, and fiber capacity up to 15Tbps.
Among these, the landing station in the mainland area is Shantou.
If you look at the undersea cables connecting Southeast Asia connecting the Middle East connecting Europe and so on, global submarine cable
It is the world's first major international undersea cable system connecting Asia, the Middle East, and Europe simultaneously.
A total length of 27,000 kilometers, using two pairs of fiber cores, each pair of 5Gbps DWDM fiber technology, with fiber capacity up to 10Gbps, among which the mainland landing station is Shanghai.
Asia-Europe Submarine Cable
At present, the Eurasian submarine optical cable is the most expensive and most prolonged (39,000 km) submarine optical cable, passing through most countries and regions in the world.
It adopts two pairs of fiber cores, each pair of 48*10 Gbps DWDM optical fiber technology, and the optical fiber capacity is 960Gbps.
The landing stations on the mainland are Shanghai and Shantou.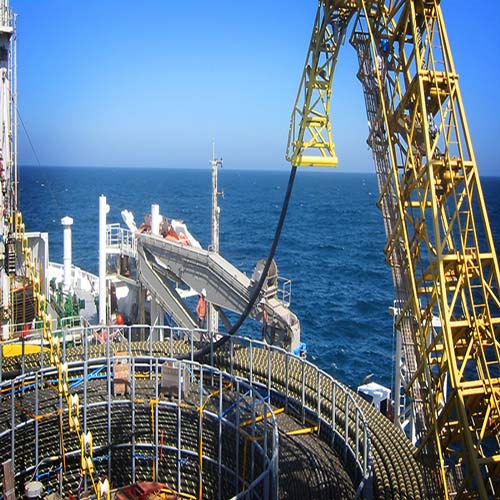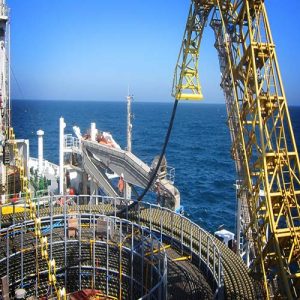 Finally, the two undersea cables connecting North America:
Sino-Us Submarine Cable
The sino-us submarine cable mainly connects Asia and North America, with a total length of 30,800 kilometers.
It adopts 4 pairs of fiber cores, each pair of 8*2.488Gbps SDH over DWDM fiber technology, and the optical fiber capacity is 80Gbps.
The landing stations in mainland China are Shanghai and Shantou.
Sino-Us Direct Undersea Cable
The Sino-US direct submarine optical cable is the world's first direct submarine high-speed (trans-Pacific) optical fiber cable, with a total length of 26,000 kilometers. It adopts 8 pairs of fiber cores, 64*10Gbps DWDM optical fiber technology, and the optical fiber capacity is 5.12Tbps.
The landing stations in mainland areas are Shanghai and Qingdao.
Through the above introduction, it is easy to see both the number of landing stations and the number of submarine fiber optic cables.
Mainland China is relatively small compared to developed countries in Europe and the United States.
But the benefits are obvious – to strengthen network security protection.
You know, the same submarine fiber optic cable will bring network security threats, and China only has four landing stations allowed to enter.
This provides great convenience for security protection.
That is, you only need to strengthen the security protection capabilities of these four entrances to defend against external network security threats.
The above is the information brought by the ZMS cable manufacturer.
As the world develops extremely fast, the use of electricity is increasing and various resources that can be used continuously are being developed.
The cables are essential for the use of electricity, so the demand is also growing year by year.
ZMS cable company has always been concerned about the development of the cable, always adheres to provide high-quality cable, good value, considerate service, the product after strict manual qualification audit, trustworthy.