What is floating offshore wind power?
Floating wind power has several advantages over offshore wind power: Floating wind farms do not rely on solid soil and ground conditions and can be installed further offshore to take advantage of stronger winds to generate more energy. Floating offshore wind is a promising technology that can complement bottom-fixed offshore wind farms.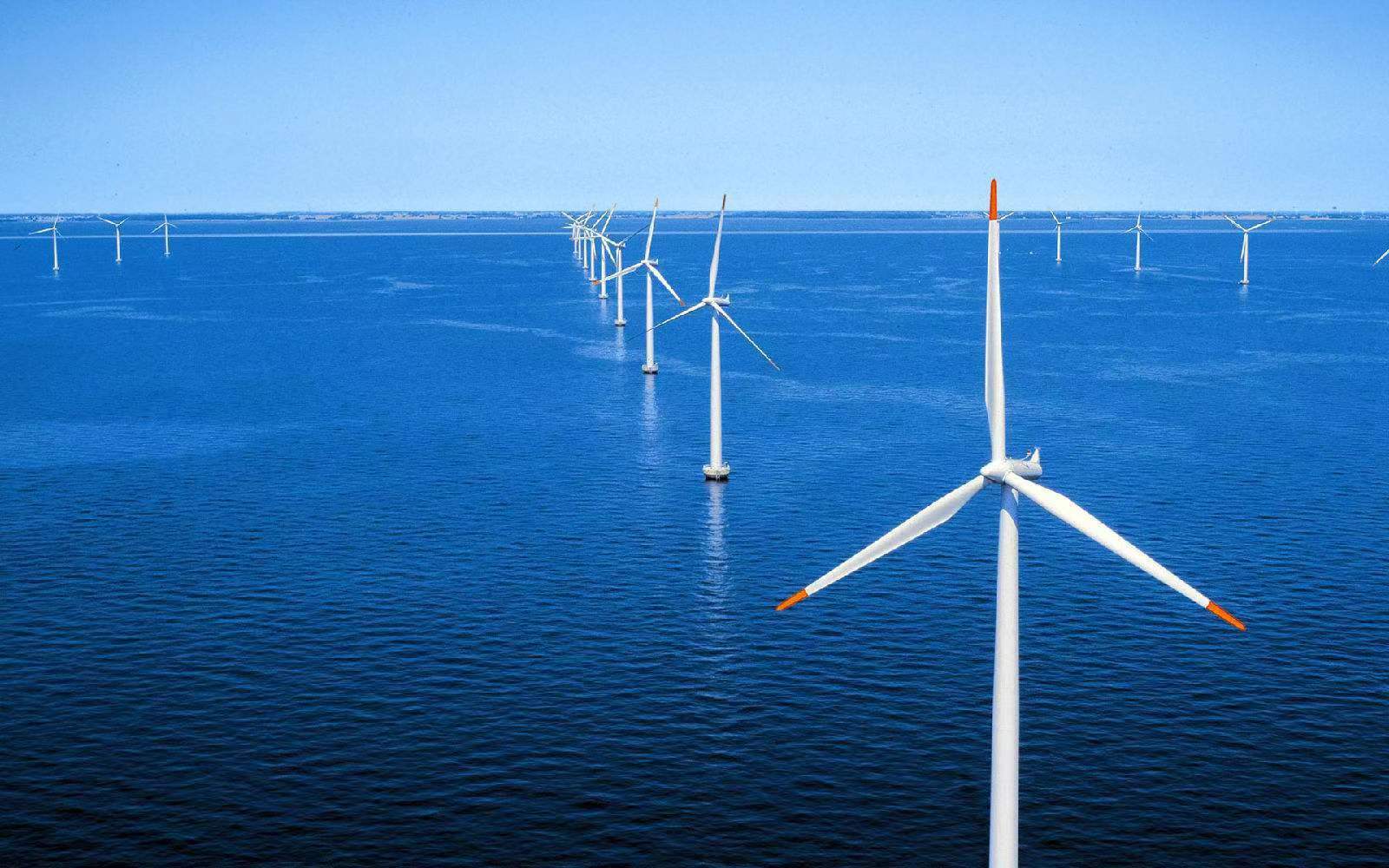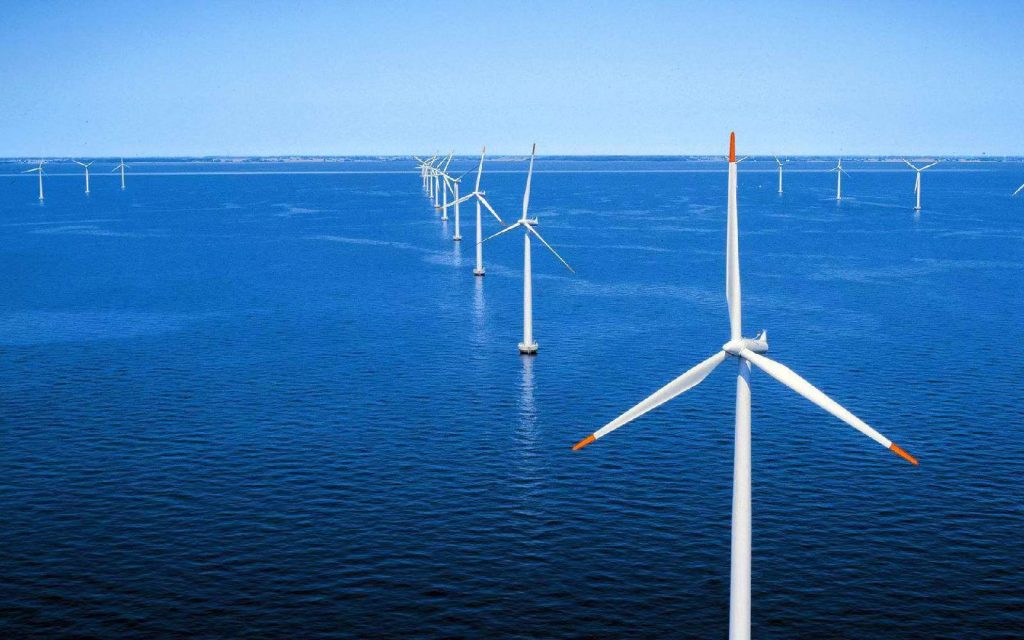 Floating offshore wind currently contributes little as an energy resource globally, but it has great potential to provide clean energy on a large scale in the future. However, floating offshore wind projects come with technical, legal and financial risks that need to be kept in mind. With this insight in mind, we provide a brief overview of the opportunities and challenges involved in floating offshore wind projects.
Opportunities of floating offshore wind power
When comparing floating offshore wind with the more established bottom-fixed offshore wind turbine technology, it is clear that floating offshore wind has a number of advantages: bottom-fixed offshore wind projects require many ocean conditions that are often difficult to meet. For example, they require solid soil and ground structures that floating offshore wind turbines do not.
Most offshore wind turbines are installed in water depths of only 27 metres or less. This is not ideal: for one thing, shallow water is usually close to shore. However, wind energy is much higher farther from the coast. In addition, there is limited space for shallow waters, which will become rarer as climate change causes sea levels to rise.
In addition, shallow waters close to the coast are home to animals, plants and wildlife and should not be overcrowded by wind turbines. Therefore, focusing on floating offshore wind is not only beneficial from an environmental point of view, but also for improving the level of energy production.
In the past 12 months, the installed capacity of offshore floating wind power projects worldwide has more than doubled, from 91 gigawatts a year ago to 185 gigawatts now, according to a report released Tuesday by UK Renewables.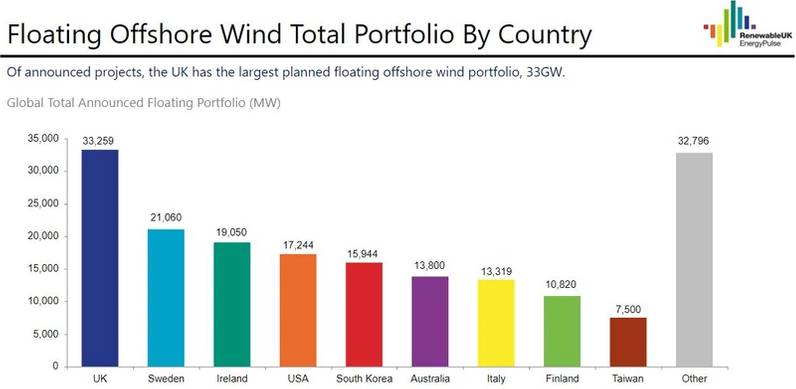 During that time, the number of projects worldwide increased from 130 to 230, the report said. The pipeline includes projects at any stage: operational, under construction, approved, in the planning system or early in development.
The UK pipeline has increased from 23GW a year ago to more than 33GW, from 29 to 51 projects under development in the North Sea (Scottish and English waters), the Celtic Sea and the North Atlantic.
Of the 185GW pipeline worldwide, 121MW is already in full production at nine projects in seven countries. 96MW is under construction, 288MW is approved or in the pre-construction stage, 31GW is planned or has signed lease agreements, and 153GW is in early development or in the leasing process.
The Renewable UK report shows that 107GW(58%) of floating generation capacity is under development in Europe and 33.3GW(18%) of the global floating generation portfolio is in the UK, with 29GW in Scottish waters.
Outside Europe, the west coast of the US, the south-east coast of Australia and South Korea account for most of the remaining capacity.
The report suggests that by the end of 2030 there could be 11GW of floating wind capacity in the UK, 31GW in Europe and 41GW globally.
It also notes that demand for floating foundations is expected to increase rapidly, with almost 1,000 likely to be installed in UK waters by the end of 2030. By 2030, 3,200 floating foundations could be installed worldwide.
Dan McGrail, chief executive of Renewables UK, said: "The global growth of offshore floating wind is increasing at an alarming rate year on year. The UK is a global leader in this innovative technology, accounting for almost a fifth of the total pipeline, much higher than any other country/region."
In the coming years, floating wind will play a central role in providing cheap, clean electricity for UK homes and improving energy security as we build projects offshore where wind speeds are higher.
"It also presents a significant opportunity to build an entirely new industry in the UK, with a world-class supply chain, which will allow us to export our expertise and state-of-the-art technology to the world."
Challenge of floating offshore wind power
The drawbacks of floating offshore wind cannot be ignored, especially for investors. As offshore installations move farther and farther, operations and maintenance become more difficult and result in higher costs. This can be facilitated by good port infrastructure, which will become necessary as the floating offshore wind sector expands.
Some of the technical factors that will be challenging in the expansion of floating offshore wind power are mooring systems, dynamic cables, assembly and base manufacturing of the turbine itself. Turbine mooring is a separate challenge to consider, as it is unique to floating turbines and is not required in the bottom fixed sector.
But experience gained in the oil and gas industry can come in handy. Considering the cables, it is interesting to note that even with bottom stationary turbines, we see many problems and claims arising from or related to the performance of the HV cables. For floating offshore winds, dynamic cables are required to withstand additional damage, such as continuous turbine movement and adverse weather conditions.
Their performance may present more difficulties than fixing turbine cables at the bottom. On top of that, the floating offshore wind industry is very new and small, so it may be difficult to obtain all the materials and equipment needed from one of the large, experienced suppliers in the offshore wind market. However, it also opens up new business opportunities.
How to solve it?
Many of the challenges mentioned above can be addressed from a legal and technical perspective. Contract-level solutions make floating offshore wind an attractive market for investors.
Starting from the contract framework, multi-contract structure and EPC contract are widely used in the industry. By utilizing a multi-contract structure, the floating offshore wind developer will enter into different contracts with different (sub-contract) partners for all areas and phases of the project.
Under an EPC contract, one contractor will design, design and build the entire project on a turnkey basis – usually at a pre-agreed fixed price. This option mitigated the financial risk to developers, making it particularly attractive, but it was also rarely used in the market because not many contractors were willing to take on the overall risk of a project – especially in such a young industry.
Regardless of the choice of contract framework term (delay) damages, the allocation of risks and liabilities, warranties and time extensions (including but not limited to inclement weather conditions) are highly relevant and should be carefully addressed and assessed to mitigate the potential challenges involved in floating offshore winds.
When looking at potential da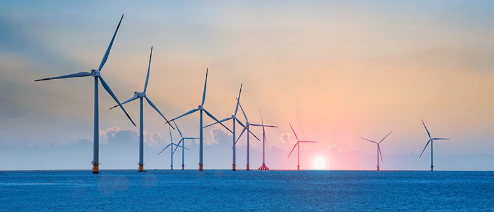 mage claims, it is worth noting that the overall performance of the turbine is primarily affected by the floating base, which is not the case for the bottom fixed turbine, and the main concern is the turbine itself. That being said, damages are always a challenging subject for business negotiations, especially for multi-contract structures.
The same applies to the allocation of risk and liability, which must be done on a case-by-case basis in a multi-contract structure, usually with a back-to-back liability system. Considering the many differences in structure and design between bottom-fixed and floating offshore wind turbines, as well as the early stages of the floating offshore wind warranty system used for bottom-fixed turbines, is not sufficient to adequately allocate the risk of a floating offshore wind project. However, proper risk allocation must include a sound warranty system, which can be very challenging.
All in all, there are many unexpected challenges to doing business in a new sector such as floating offshore wind, but there are also huge opportunities and the potential for early market leadership. Risks can be addressed in a contractual framework through technical concepts.
A vision for the future
Over the past years and months, many EU governments and the EU itself have committed to a transition to green energy. Given the huge need for more renewable energy supplies and the numerous advantages that it has, it is not surprising that it is expected to supply most of the energy needed in the EU in the future.
With the 30 MW Hywind project in Scotland and the 25 MW Windfloat Atlantic project in Portugal, Europe is the global technology leader in floating wind installations. At least seven countries have specific plans to install floating wind power over the next decade. Projects are planned in France, Britain, Norway, Portugal, Spain, Italy and Sweden.